Proactive Physical Therapy and updates on Covid-19
To all our clients please know that our thoughts and best wishes go out to all families during this crisis as we all are adjusting our lives in various ways to find a balance with the daily Coronavirus restrictions and guidelines.  Proactive Physical Therapy will continue to provide health care services, as we are an essential healthcare business, for patients in need post-surgically and for those requiring ongoing physical therapy as determined medically necessary by their M.D.s.
Here at Proactive Physical Therapy we are wearing breathing masks as all times when in direct patient contact in the treatment rooms and gym area, which will be isolated at a maximum of up to two patients while abiding by optimal recommended safe distances. All the rooms are sanitized with Clorox wipes after each use and we are using Clorox wipes on all equipment that clients are in contact with. Sanitizer is provided upon entry of our facility and is required to be utilized. 
For current patients:
If you find that management of your injury from home with our issued home exercises, ice and/or heat is not sufficient please review the following criteria to attend our facility for physical therapy.
We are open to patients this week under strict criteria.
Criteria for attending outpatient Physical Therapy:
You continue to experience symptoms of pain, weakness and loss of movement affecting your ability to function safely or normally in your activities of daily living.
You are in good health and have not traveled by plane in the past two weeks or have come in contact with anyone who has traveled by plane in the past two weeks.
You DO NOT have Flu like symptoms such as fever, cough, shortness of breath, chills, body aches, nausea, diarrhea, sore throat, loss of appetite or current allergies that cause you to cough or sneeze.
You are under the age of 65 years old as per the CDC; Adults 65 yrs and older are at higher risk for severe illness relating to COVID-19

If you are UNABLE to attend Physical Therapy due to NOT meeting our criteria:
You have several options.
Request an E-visit from Proactive, which is a video call to discuss your current plan of care while staying at home due to COVID-19 guidelines.  This E-visit can be explained in detail once you put a request to us. (please submit a request via email or fill in the E-visit request box below)
Request a phone call to discuss your options for managing your condition at home. 
Online contact and registration forms from
Wufoo
.
Please review links below to see the most current information relating to self protection and transmission. 
Protecting Yourself
How Covid-19 Is Transmitted

Celebrating 10 Years In Huntington Village!

See Our Golf Specials and Packages
Participates in Most Major Insurance Carriers, Medicare, Workers Comp and No Fault
One-on-One Physical Therapy provided by Licensed Physical Therapists only
Massage Therapy provided by Jennifer Schuck, LMT
Run For Caumsett 5k – Sunday, May 31, 2020
Click to Register!
Watch here for more details
We proudly support our community charities

Private Parking

PHYSICAL THERAPY

Proactive Physical therapy meets the needs of our community looking for one-on-one treatment. Utilizing manual therapy techniques such as Active Release, Myofascial Release, Dynamic and Static stretching, Edge Tool as well as other customized treatment.
Our Golfers in physical therapy have the option to utilize our golf simulators as part of their rehabilitation to return to the golf swing in a safe and controlled environment.
Click here to meet the Therapist.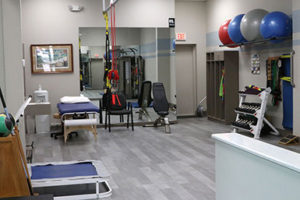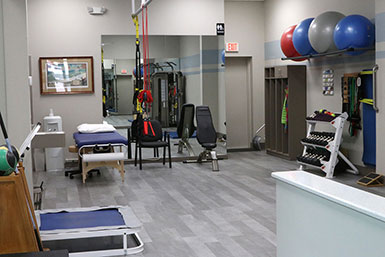 We are a Physical Therapist owned facility allowing us to focus on best practices with the best tools for the therapist. We are results driven and are free to spend as much time with our patients as needed.
We work with all insurances to submit claims and ensure eligibility for covered services.
MD prescriptions are required after the first 10 visits or 30 days as NY is a direct access state for PT

GOLF PERFORMANCE

Our Pro: Jonathan Jame teaching professional
Lesson Rates: $65 1/2 hour and $125 for one hour; swing diagnostics and video with lesson
We teach all our golfers with body mechanics / fitness  / flexibility
Golf stretching and golf specific training programs starting at $150 per session
GOLF SIMULATOR
Our Simulators are updated with the best diagnostics and calibrated every week

Swing speed, launch angle and club face position for every shot
Parties of 4 to 12 people available with Golf Pro and catering service
Choose from 52 courses and 9 driving ranges.