Physical Therapy, Group Fitness Classes & Personal Training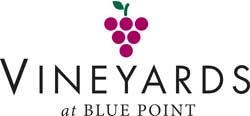 We provide Physical Therapy that is personalized with one-on-one care treating muscle, joint, bone, and tendon injuries. Throughout your time here, you will be introduced to a progressive exercise plan, focusing on body mechanics to build a strong foundation for movement. Classes are geared for active seniors and those looking to improve overall wellness.
Mike Coppinger, Personal Trainer:  Involved in the field of health and fitness for over 15 years.  Michael is the Head Fitness Trainer at Proactive PT, Huntington NY.
He is a consummate professional and expert about the body and exercise. His specialty is getting people strong in their core and improving movement patterns for efficiency.  Client benefit with greater functional use of their bodies, becoming leaner, stronger and more balanced. Mike Graduated from SUNY Oneonta with a BS in Exercise Physiology and Nutrition. He wrestled for Oneonta and is a part time head coach for the Bay Shore High School wrestling team.
Mike's Certification's include: -The CHEK institute – Nutrition Lifestyle Coach/CHEK Exercise Coach; Level 1 Neuromuscular Therapist; Kelly Blackburn fitness trainer for PGA, Champions tour; NASM Exercise Coach-Level 2 TRX trainer, – Certified Movement Disorder specialist, -NYS Certified Coach, -1st AID/CPR, -ISSA Trainer, -Member of ECA, IDEA and IHRSA
Women's Core Strength, Balance & Stretching
Classes are taught by Mike Coppinger
Core Strength: Strengthening the abdominals, hips, legs, and back designed to keep you strong for your daily tasks and exertive activities.
Balance/Flexibility: Stretching will improve shoulder, hip and back mobility and your overall balance and posture will be addressed.
Tuesdays / Thursdays: 9:15 – 10:30 AM
Wednesdays: 7:00 – 8:15 PM
Saturdays: 10:30 – 11:45 AM
Pricing / Packages:
Single Class $16
10 Consecutive Weeks of Classes, $199
May attend 2 classes per week; expires after 10 weeks
10 – Pack of Classes, $149
No expiration; transferable
20 – Pack of Classes, $249
No expiration; transferable
Men's Golf Fitness
Classes are taught by Mike Coppinger
Wednesday PM 6:00pm – 7:00pm
Pricing / Packages:
Single Class $20
5 Session Package $80
Expires after 8 weeks; transferable 
10 Training Sessions $149
Personal Training Special
* $199 for 5 training sessions * Marked down from $300 *
10 Training Sessions $600
Ask us about free gym orientations for new residents
On-site Physical Therapy
Call our main office at 631-271-0555 to have all your insurance benefits verified!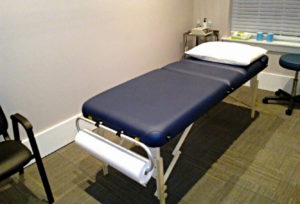 Participating Insurances:
Blue Cross Blue Shield- All Plans
Empire BCBS Mediblue
Cigna
Medicare
No-Fault Auto
Oxford
United Healthcare
United Healthcare Community Plan
United Healthcare Medicare Plans
Workers' Compensation
*All Out of Network Plans are Verified Before Evaluations are Booked*
Aetna • The Empire Plan NYSHIP • GHI
Please call or email for further information, or fill out the form below

HTML Forms powered by Wufoo.

Proactive Physical Therapy
52 Wall Street
Huntington, NY 11743
Phone Number: 631-271-0555
Email: info@ptproactive.com