Group Fitness Classes and Personal Training
Call our main office to schedule and purchase your packages! 631-271-0555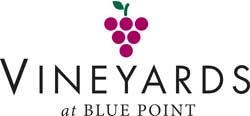 James Alessi, DPT, Jackie Pardini, DPT and Mike Aquino, DPT provide personalized one-on-one care treating muscle, joint, bone, and tendon injuries. Throughout your time here, you will be introduced to a progressive exercise plan, focusing on body mechanics to build a strong foundation for movement. Classes are geared for active seniors and those looking to improve overall wellness.
Women's Core Strength, Balance & Stretching
Core Strength:Strengthening the abdominals, hips, legs, and back designed to keep you strong for your daily tasks and exertive activities.
Balance/Flexibility:Stretching will improve shoulder, hip and back mobility and your overall balance and posture will be addressed.
Tuesdays / Thursdays: 9:15 – 10:30 AM
Wednesdays: 7:00 – 8:15 PM
Saturdays: 10:30 – 11:45 AM
Pricing / Packages:
Single Class $16
10 Consecutive Weeks of Classes, $199
May attend 2 classes per week; expires after 10 weeks
10 – Pack of Classes, $149
No expiration; transferable
20 – Pack of Classes, $249
No expiration; transferable
Men's Golf Fitness
Wednesday PM 6:00pm – 7:00pm
Pricing / Packages:
Single Class $20
5 Session Package $80
Expires after 8 weeks; transferable 
10 Training Sessions $149
Personal Training Summer Special
* $199 for 5 training sessions * Marked down from $300 *
10 Training Sessions $600
Ask us about free gym orientations for new residents
On-site Physical Therapy
Call our main office at 631-271-0555 to have all your insurance benefits verified!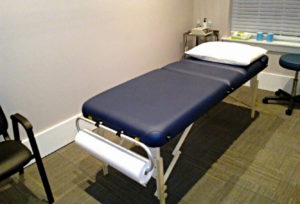 Participating Insurances:
Blue Cross Blue Shield- All Plans
Empire BCBS Mediblue
Cigna
Medicare
No-Fault Auto
Oxford
United Healthcare
United Healthcare Community Plan
United Healthcare Medicare Plans
Workers' Compensation
*All Out of Network Plans are Verified Before Evaluations are Booked*
Aetna • The Empire Plan NYSHIP • GHI
Please call or email for further information, or fill out the form below

HTML Forms powered by Wufoo.

Proactive Physical Therapy
52 Wall Street
Huntington, NY 11743
Phone Number: 631-271-0555
Email: info@ptproactive.com